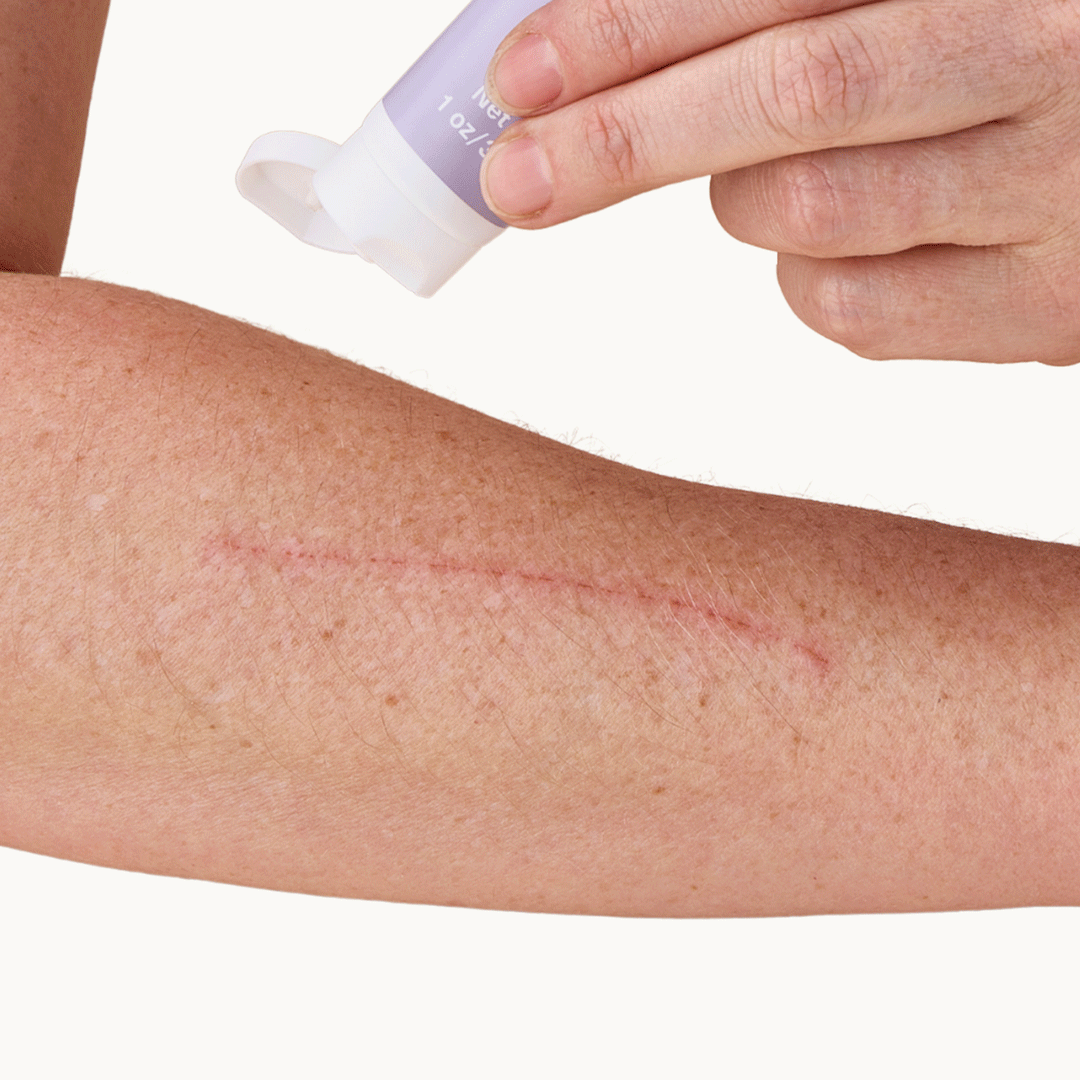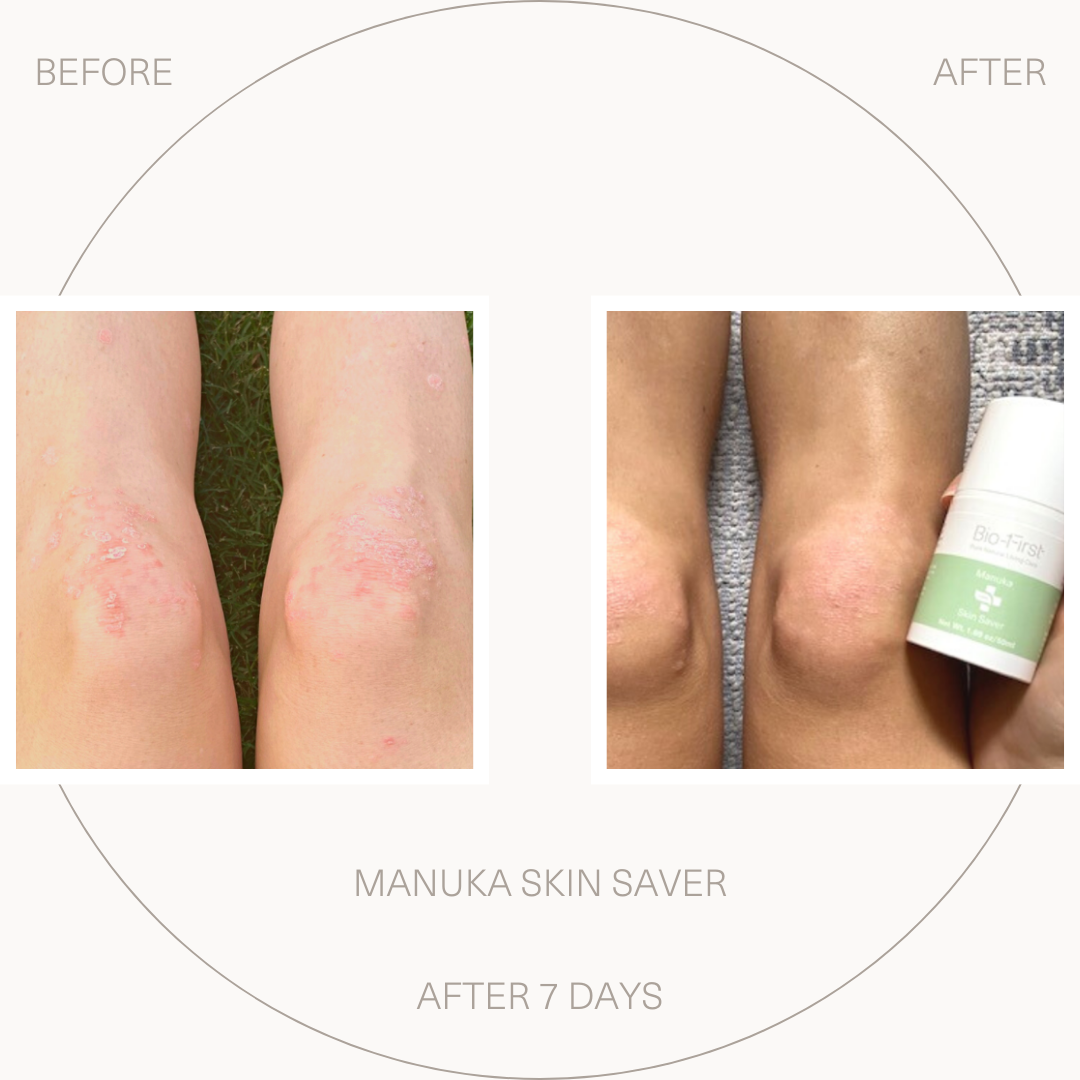 Be prepared (to care for your family) with this award-winning multi-purpose 'self heal' (Prunella vulgaris) balm.
🏆 World first topical combination of proven phytoactive botanicals
👍 Antibacterial
💜 Family friendly & highly versatile
💜 No antibiotics, petrochemicals, parabens, PEGs, phthalates or synthetics, alcohol-free
✔️ SAME DAY SHIPPING Order by 12pm (AEST)
ADD A SKIN RESCUE LOTION FOR 5% OFF
Be prepared (to care for your family) with this essential natural, multi-purpose prunella vulgaris (commonly known as 'self heal') ointment. Add it to your natural First Aid kit ready for those sudden skin upsets.

🏅2022 Organic Beauty Award Gold Winner- Skin Salves Category
🏅2022 Global Makeup Awards Gold Winner Best Body Product
What's this for?

How will it help me?

Why is it so special?

How do I use it?

Ingredients
Your antibacterial essential for when your skin has been upset by something that:
Is dirty or yucky

Is rough

Is prickly

Is sharp

Stings or bites

Burns
This natural botanical antibacterial will make you the family first aid hero. The name kind of says it all, I will:
Calm & soothe your skin right down

Help keep your skin clean & free of nasty bugs

Give your skin instant & ongoing care

Quickly improve the feel & appearance of your affected skin
Antibacterial

Natural, non-toxic & low-irritant

No antibiotics, alcohol, petrochemicals, parabens, PEGs, phthalates or synthetics

An all-in-one product

World first topical combination of proven phytoactive botanicals

Family friendly & highly versatile

Medicinally aromatic balm

Formulated to help repair skin's natural barriers

Vegan & gluten free
First, ensure the affected area is clean (including removing things like dirt, sand, gravel, splinters)

Then gently apply your 'Self Heal' Salve to calm the area

At first it might sting a little

It is designed to leave a protective layer over the affected area (you may cover with a dressing if required)

Reapply frequently as needed – we're sure you want your skin back to normal
(We always recommend patch testing for sensitivity)
Bio-First® lives by its ethos of Science by Nature. We extensively research each natural biovital ingredient before inclusion in our genuine natural remedies and work hard to ensure a sustainable supply chain where possible. We align with the definition of natural by the leading natural and organic cosmetic certification body in the world – the International Natural and Organic Cosmetics Association. Our ingredients fall into the 3 classifications of Natural Ingredients, Derived Natural Ingredients or Nature-Identical Ingredients.
Nature-identical ingredients are only allowed when strictly necessary to ensure your safety (preservatives) or because extraction methods introduce too many chemicals. The key characteristic is that they can be found in nature. Here is our full list of ingredients in this product along with their Environmental Working Group (EWG) ratings in brackets (1=lowest risk, 10=highest risk). The ingredient ratings are a hazard score that reflects known and suspected hazards or health impacts linked to the ingredient. EWG is a community 30 million strong, working to protect our environmental and personal health by changing industry standards. If you want to learn more about each of our special ingredients, look at our ingredient page.
Macadamia Oil EWG:1

Aloe Vera Gel EWG:1

Milk Thistle Seed Oil EWG:1

Coconut Oil EWG:1

Jojoba Oil EWG:1

Glycerin EWG:1

Sorbitan Olivate EWG:1

Frankincense Oil EWG:1

Hydrogenated Vegetable Oil EWG:1

Polyglyceryl-3 Diisostearate (Derived natural emulsifier) EWG:1

Self Heal (Prunella vulgaris) Extract EWG:1

Jojoba Esters EWG:1

Sunflower Seed Wax EWG:1

Parfum (Naticide, a natural preservative) EWG:1

Glyceryl Caprylate EWG:1

Tocopherol EWG:1

Menthol EWG:1

Soybean Oil EWG:1

Acacia Decurrens Flower Wax EWG:1

Polyglycerin-3 EWG:1

Limonene* EWG:4
*Limonene is a constituent of all-natural essential oils and is in very low concentration
Your antibacterial essential for upset skin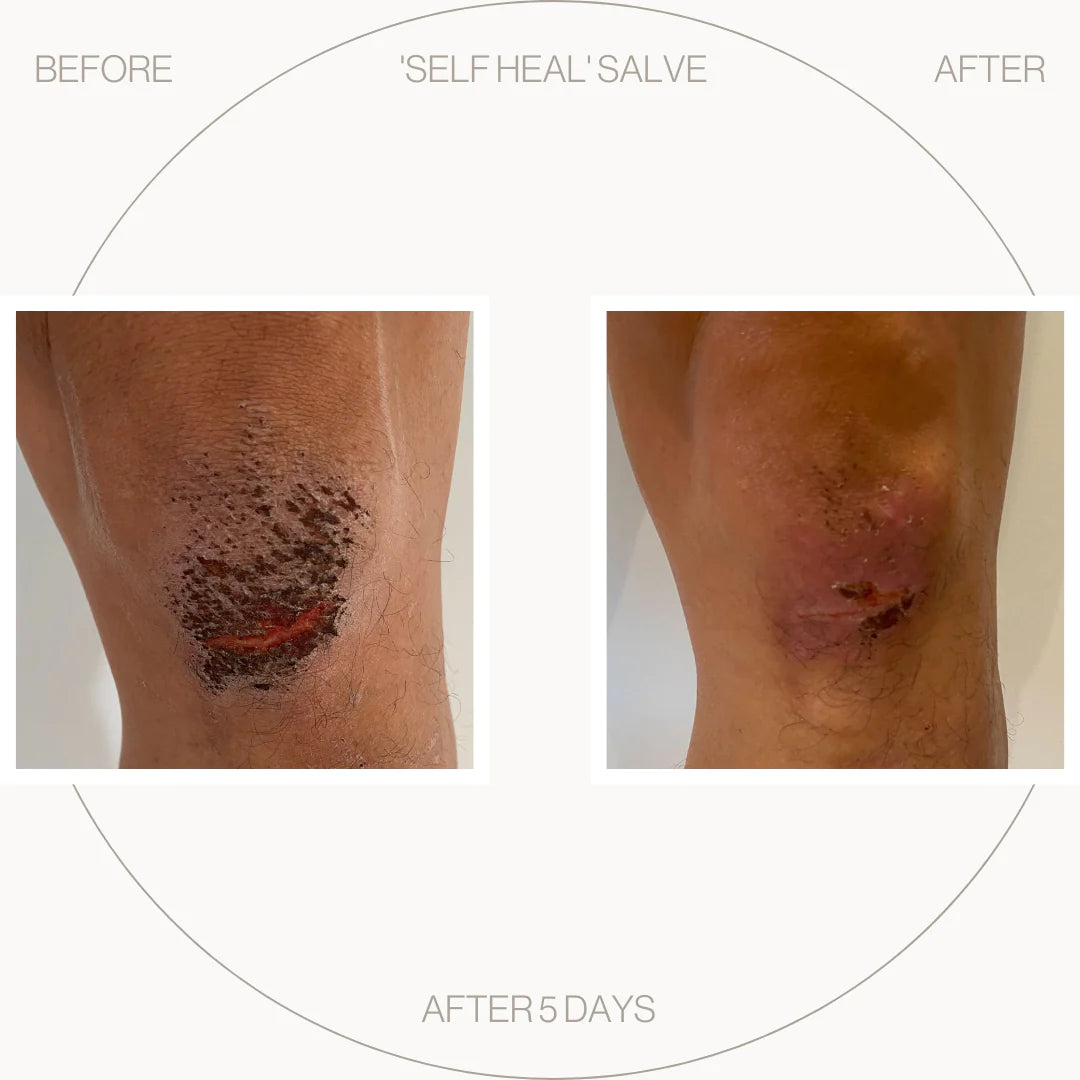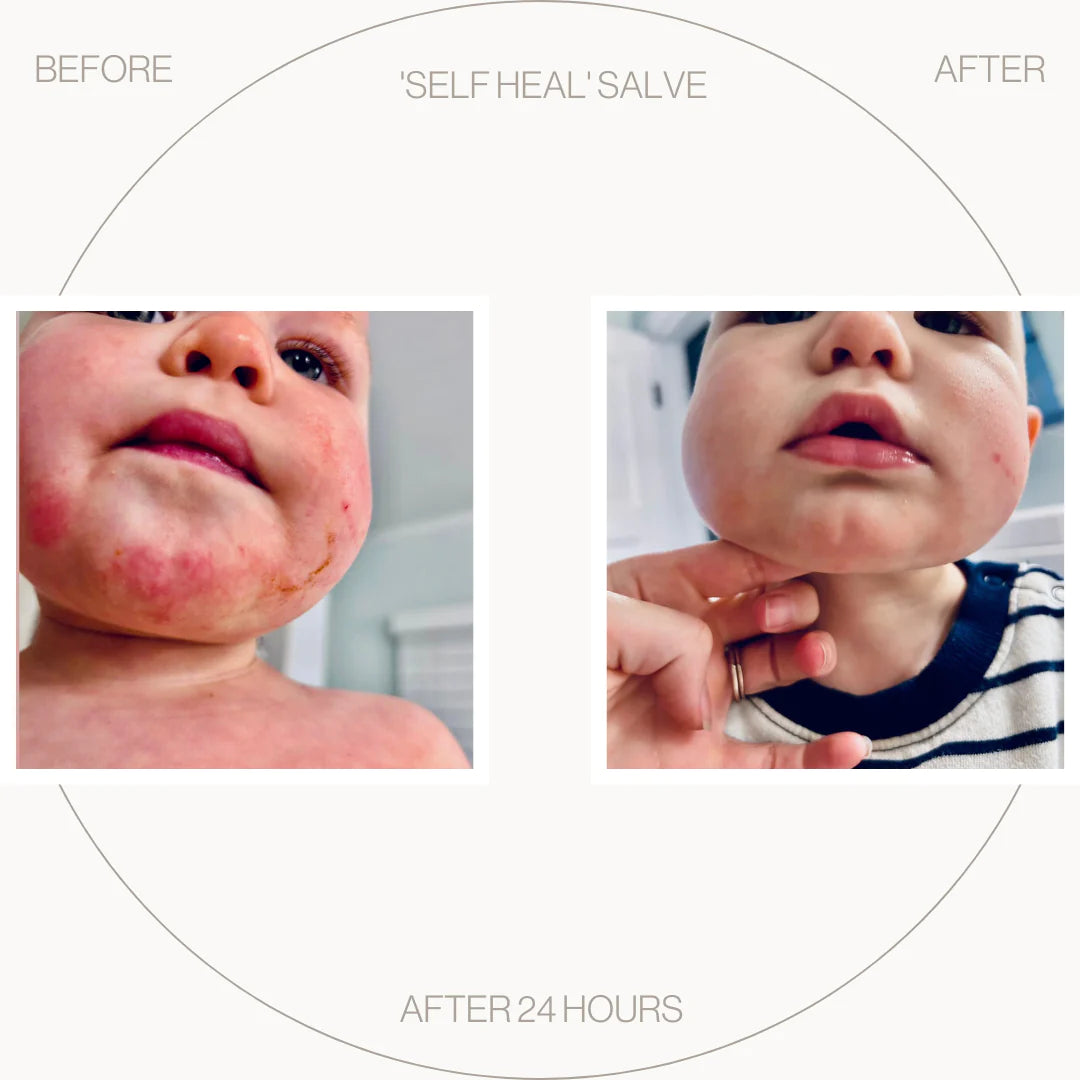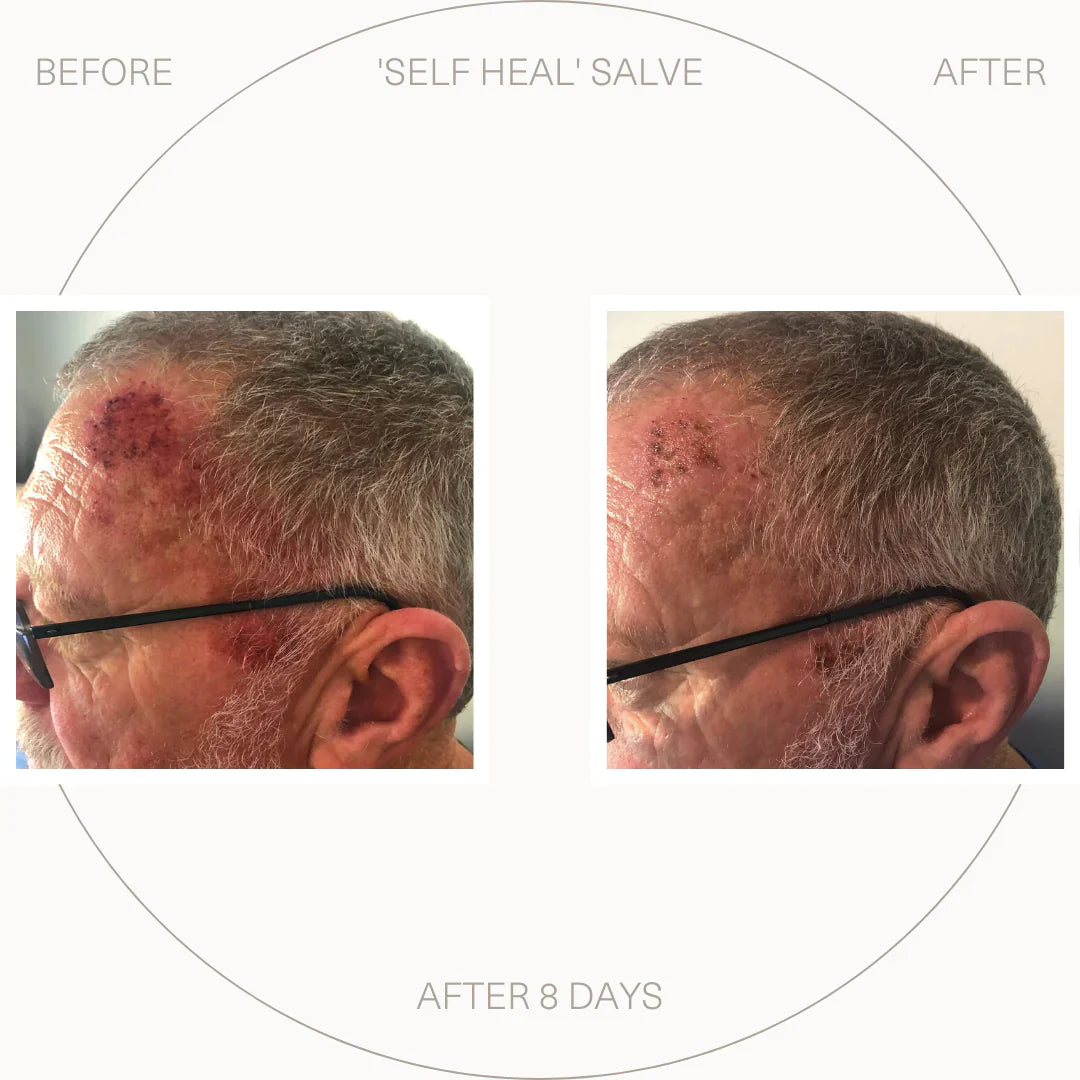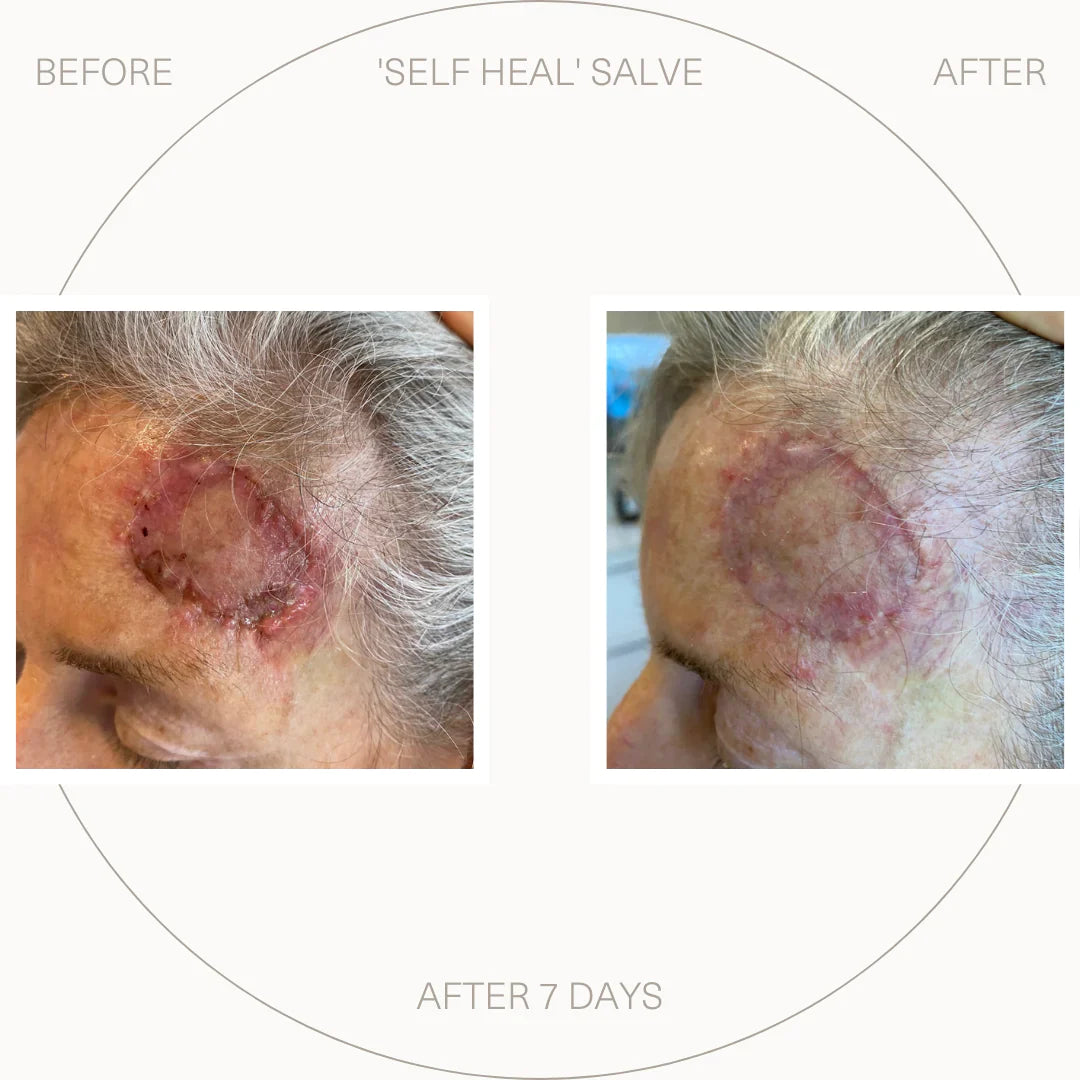 Great cream. Works a treat on very dry cracked skin.
It works
I have had red, hot itchy skin on my face for a very long time. The sensitive lotion has been a huge difference. I no longer get a hot itchy face. Still some redness, but a huge improvement 90% improvement. I am thrilled with the results.
Thank you for creating these products that are working for me!
As background I came across Bio-First on Facebook after noticing a couple of my friends had liked the products. I had never heard of Bio-First.
I thought I would give it a try as I get very itchy, and when I scratch I break my skin.
I purchased two products from Bio-First to try – the Ultrasensitive Skin Rescue Lotion and the Self Heal Salve.
I have been putting the Self Heal Salve on my hand a couple of times a day and leaving it uncovered for about a week now. I love that you can use it as often as you want or need to. I am very happy with the process. And as a result - I have ordered more products from Bio-First: the Chronic Skin Care set and another Self Heal Salve.
Thank you for creating these products that are working for me 😊
Instant results with natural ingredients
The instant calm was what we were after and self heal salve delivered. Our little one would scratch and break his skin, after applying self heal salve, we could see the areas where the skin broke was not as red and as irritated as it was almost instantly.
Because it is all natural, we could apply as often as needed. No greasy and oily mess.
Repairing and refreshing
I've been using Bio-First self heal for a few weeks now with great results, my husband is using it now on his skin condition. Looking forward to continuing to use it.
Dr Jude's Tip: Get lasting, faster results by combining your natural remedies to tackle health issues and support your overall immune health too.
WORLD-FIRST FORMULATIONS TO SOLVE YOUR SKIN ISSUES & ENHANCE YOUR IMMUNE SUPPORT
GENUINE
● Created by our family for yours
● We do the research so you don't have to
● Multi award-winning
● Fully GMP certified & regulated manufacturing
● Australian Made
NATURAL
● Free from all nasties
● Australian Certified Toxic Free®
● Pure Non-Synthetic Formulations
● Complete transparency on ingredient quality
● Safe for the whole family
REMEDIES
● World-first formulations
● Strong evidence-base
● Naturally medicinal
● Superior Self-Care
● Proven ancient ingredients validated by modern science