UltraSensitive Skin Rescue Lotion
Natural and non-toxic hypoallergenic moisturiser - perfect for that eczema-prone or ultrasensitive skin.
👨‍👩‍👧‍👦 Suits all skin types - from baby to granny
💦 Use like a regular moisturiser, as often as you need
💙 92%* of people reported improved skin dryness
💙 Steroid-free, natural way to feel happy and comfortable in your skin again.
✔️ SAME DAY SHIPPING Order by 12pm (AEST)
ADD A 'SELF HEAL' SALVE FOR 5% OFF
Natural & non-toxic hypoallergenic lotion for sensitive skin. Formulated to be pH balanced, help restore natural barrier function, healthy skin microflora & hydration. Perfect for that eczema-prone skin, this will become your preferred moisturiser for sensitive skin.

Clinically proven for sensitive skin - non-irritant & non-sensitising.

🏅2023 ASIA 2023 Global Makeup Awards - Gold - Best Moisturizer
🏅2023 Clean + Conscious Awards - Finalist - Sensitive Body/Eczema Category

Reset your skin, finally!

*As reported by an independent 4-week product study 

What's this for?

How will it help my skin?

Why is it so special?

How do I use it?

Ingredients
Unique chemical-free alternative that fights visible signs of hypersensitivity and chronic skin distress.

For sensitive skin:


Prone to Eczema


Prone to Rosacea


Prone to product reactions, allergies or rashes


Prone to redness, irritation, dryness, scaliness or itchiness
How will it help my skin?
Whether you are a newborn, granny or inbetween this dermatologist-certified lotion will:
Soothe & calm your skin

Provide rich & long lasting hydration

Leave your distressed skin looking visibly healthier

Help improve your skin's resilience & restore its natural barrier function

Be pH balanced

Feed your skin's good bacteria for improved skin microflora
Especially formulated rich natural lotion for skin prone to product reactions or chronic irritation

Natural & non-toxic

Designed to reduce allergenic potential & support dermal vitality

No drugs, petrochemicals, parabens, PEGs, phthalates, synthetics or chemical solvents

Contains bioactive botanicals & probiotics from bio-fermentation
First, ensure the affected area is clean

Patch test a small area before use

Then apply your Skin Rescue Lotion and gently rub in well

It should feel instantly calming to your skin

Reapply frequently as required
Bio-First® lives by its ethos of Science by Nature. We extensively research each natural biovital ingredient before inclusion in our formulations and work hard to ensure a sustainable supply chain where possible. We align with the definition of natural by the leading natural and organic cosmetic certification body in the world – the International Natural and Organic Cosmetics Association. Our ingredients fall into the 3 classifications of Natural Ingredients, Derived Natural Ingredients or Nature-Identical Ingredients.
Nature-identical ingredients are only allowed when strictly necessary to ensure your safety (preservatives) or because extraction methods introduce too many chemicals. The key characteristic is that they can be found in nature. Here is our full list of ingredients in this product along with their Environmental Working Group (EWG) ratings in brackets (1=lowest risk, 10=highest risk). The ingredient ratings are a hazard score that reflects known and suspected hazards or health impacts linked to the ingredient. EWG is a community 30 million strong, working to protect our environmental and personal health by changing industry standards.
If you want learn more about each of our special ingredients, look at our ingredient page.
Purified Water EWG:1

Glycerin EWG:1

Argan Oil EWG:1

Jojoba Esters EWG:1

Olive Squalane EWG:1

Propanediol (Natural Humectant) EWG:1

Cetyl Alcohol (Natural Emulsifier) EWG:1

Cetearyl Olivate EWG:1

Sorbitan Olivate EWG:1

Glyceryl Stearate EWG:1

Zinc Gluconate EWG:2

Collodial Oatmeal EWG:1

Glyceryl Caprylate EWG:1

Seabuckthorn Oil EWG:1

Jojoba Oil EWG:1

Caprylic Triglyceride EWG:1

Soybean Oil EWG:1

Papaya Fruit Ferment Extract EWG:1

Carica Papaya Leaf Extract EWG:1

Pomegranate Seed Extract EWG:1

Cucumber Extract EWG:1

Green Tea Extract EWG:1

L-Arginine EWG:1

Tocopherol EWG:1

Xanthan Gum EWG:1

Sodium Levulinate EWG:1

Sodium Anisate EWG:1

Sodium Dehydroacetate EWG:1

Citric Acid EWG:1
For sensitive skin, prone to eczema, rosacea, dryness, product reactions & more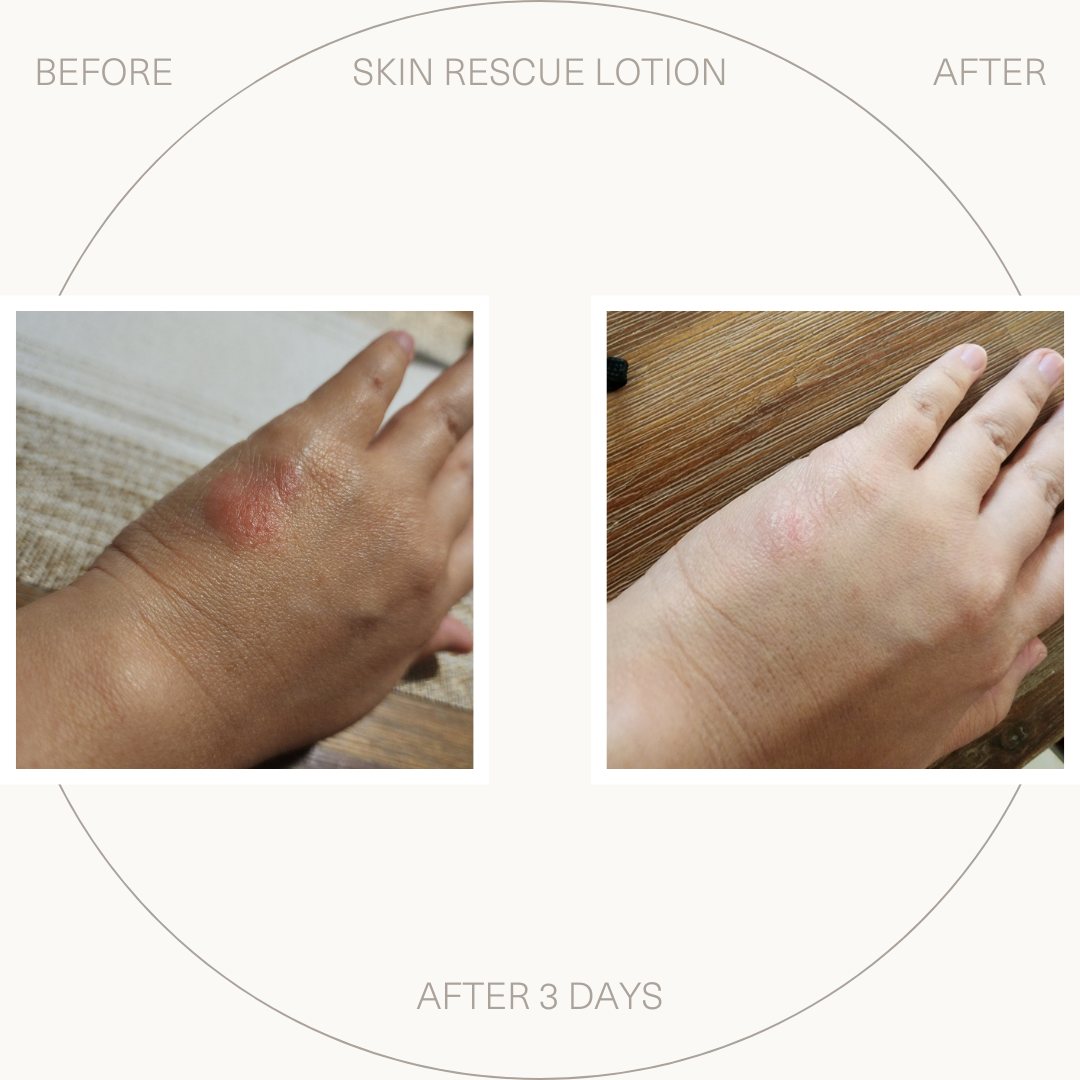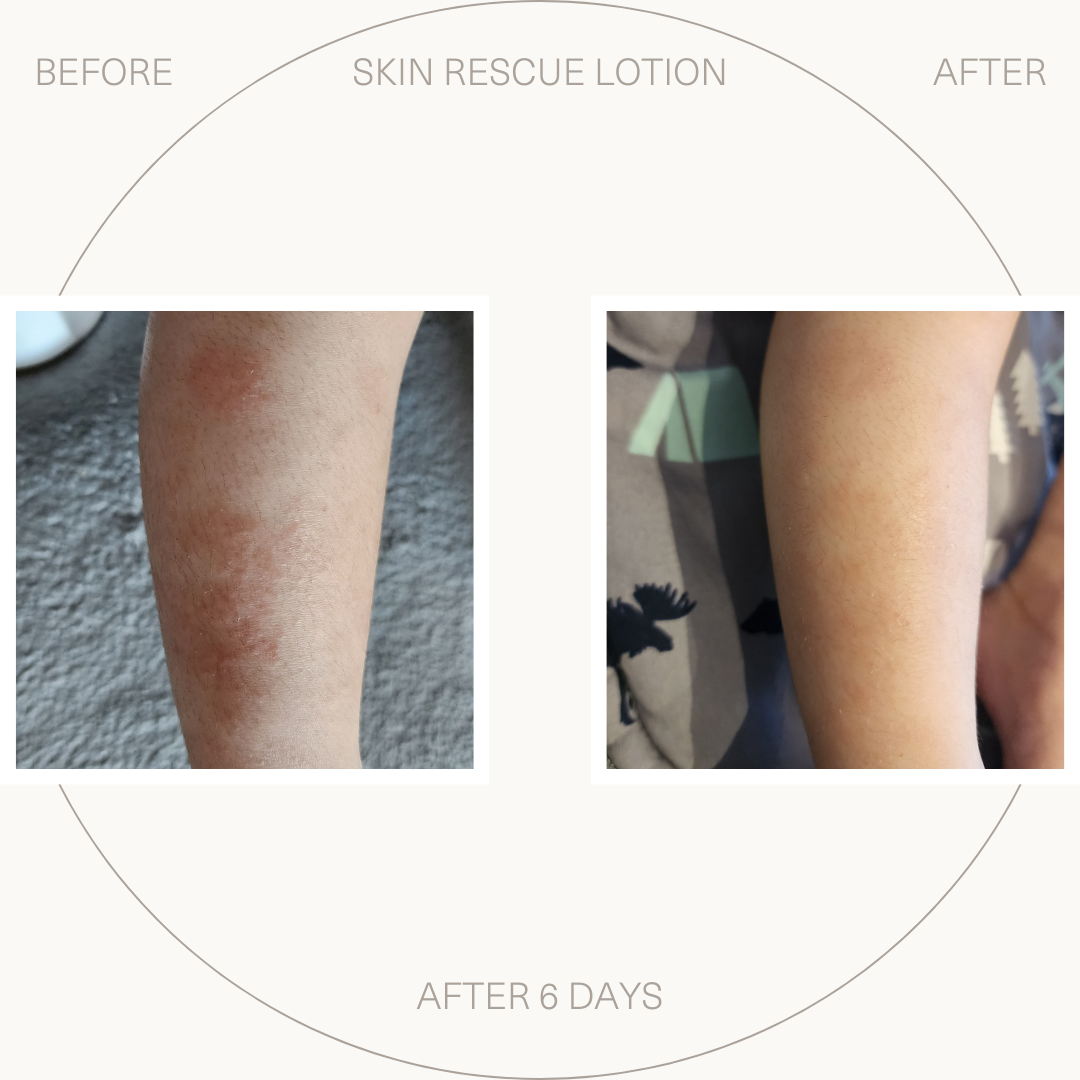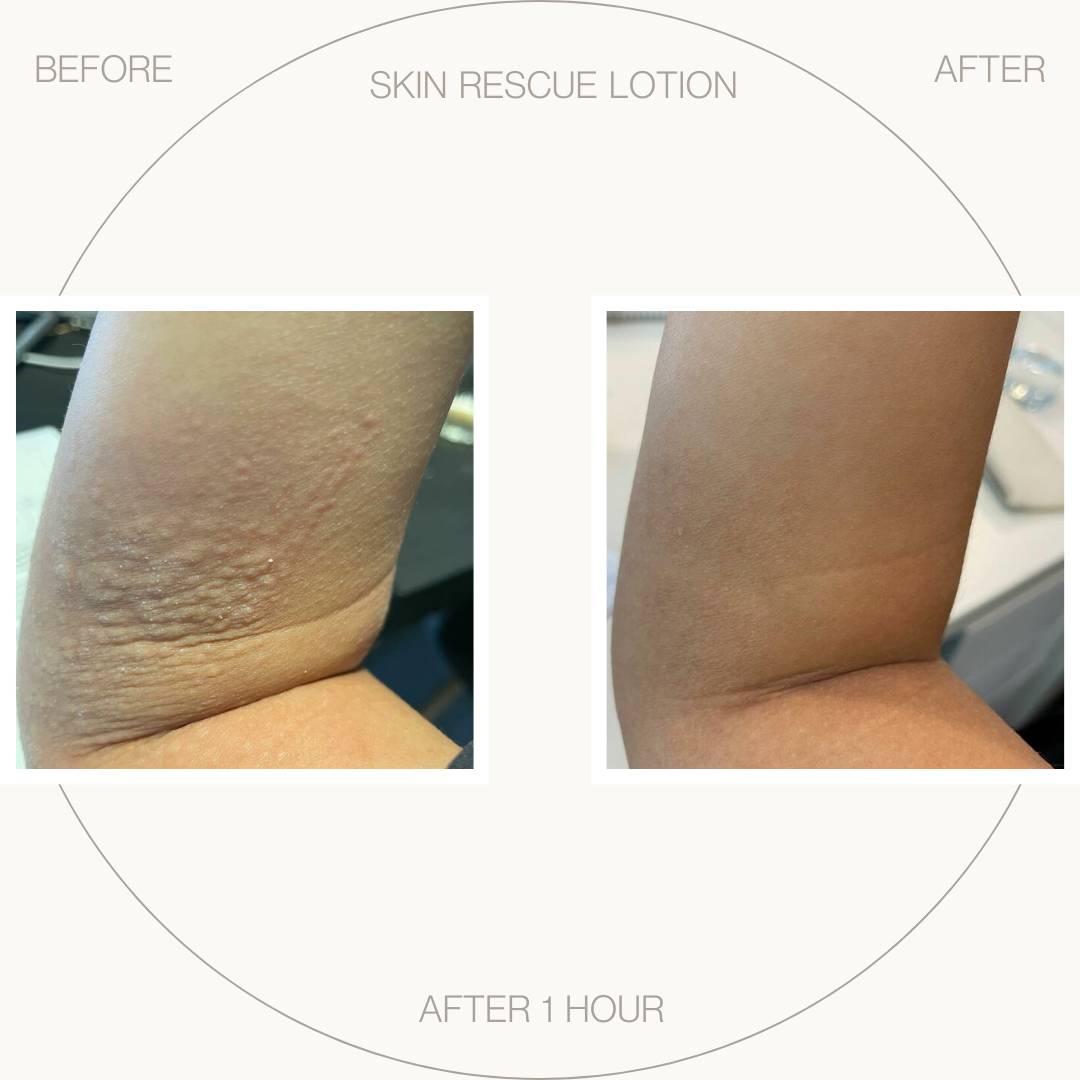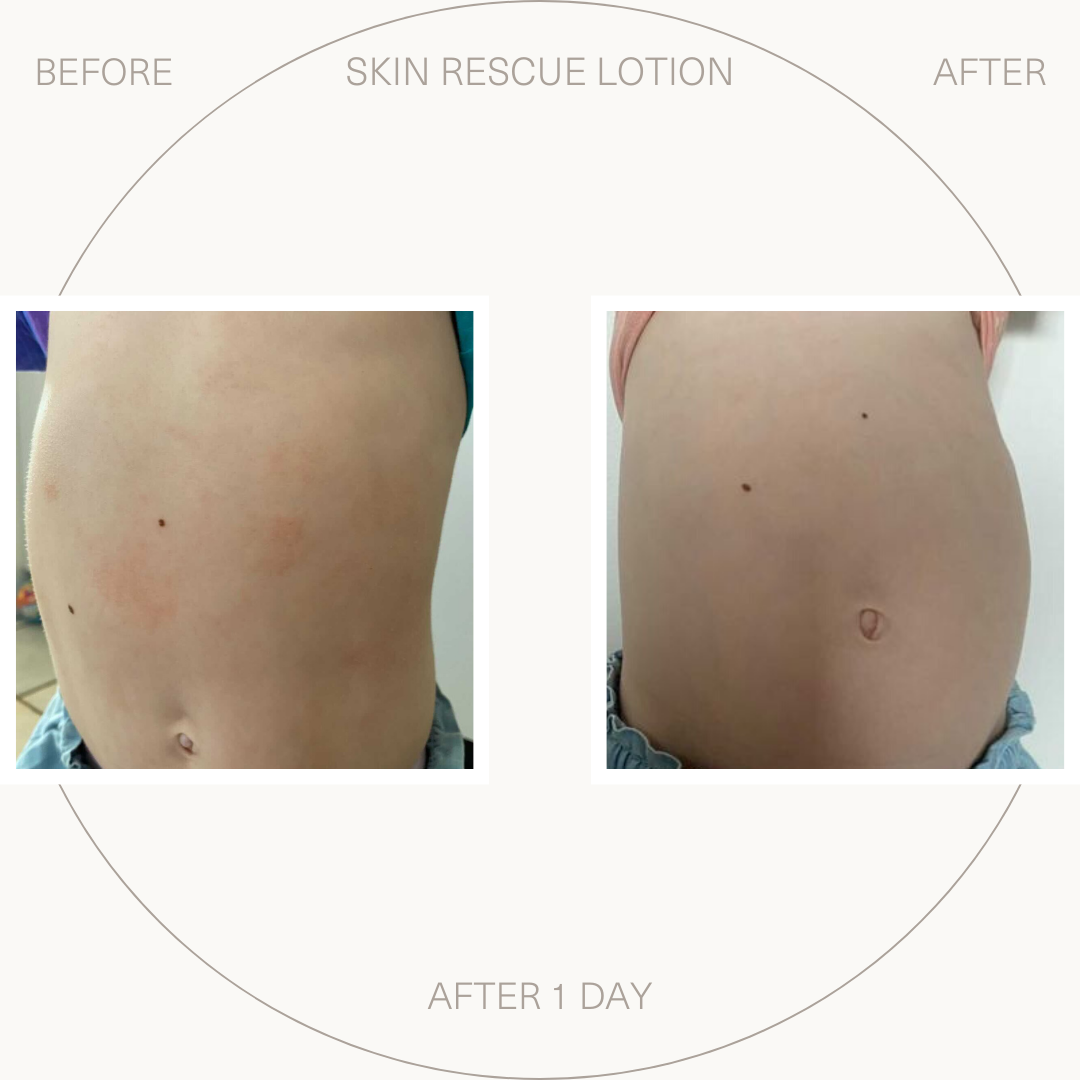 Efficacy
Genuinely floored by the efficacy of this cream after years of struggling with bad eczema prone skin on my hands. Consistent application is definitely key!
However a bit sad that there's only one size available and it costs as much as it does.
So pleased to hear that we're able to help Felicity. We're working on bigger sizes & better pricing, but in the meantime we offer multi-unit discounts :) thanks, Bio-First
Great product and excellent quality.
Seriously life changing! Saved my skin!
Great for highly sensitive skin
Great for sensitive skin
Helps keep by 2 year olds skin rash free.
Dr Jude's Tip: Get lasting, faster results by combining your natural remedies to tackle health issues and support your overall immune health too.
WORLD-FIRST FORMULATIONS TO SOLVE YOUR SKIN ISSUES & ENHANCE YOUR IMMUNE SUPPORT
GENUINE
● Created by our family for yours
● We do the research so you don't have to
● Multi award-winning
● Fully GMP certified & regulated manufacturing
● Australian Made
NATURAL
● Free from all nasties
● Australian Certified Toxic Free®
● Pure Non-Synthetic Formulations
● Complete transparency on ingredient quality
● Safe for the whole family
REMEDIES
● World-first formulations
● Strong evidence-base
● Naturally medicinal
● Superior Self-Care
● Proven ancient ingredients validated by modern science