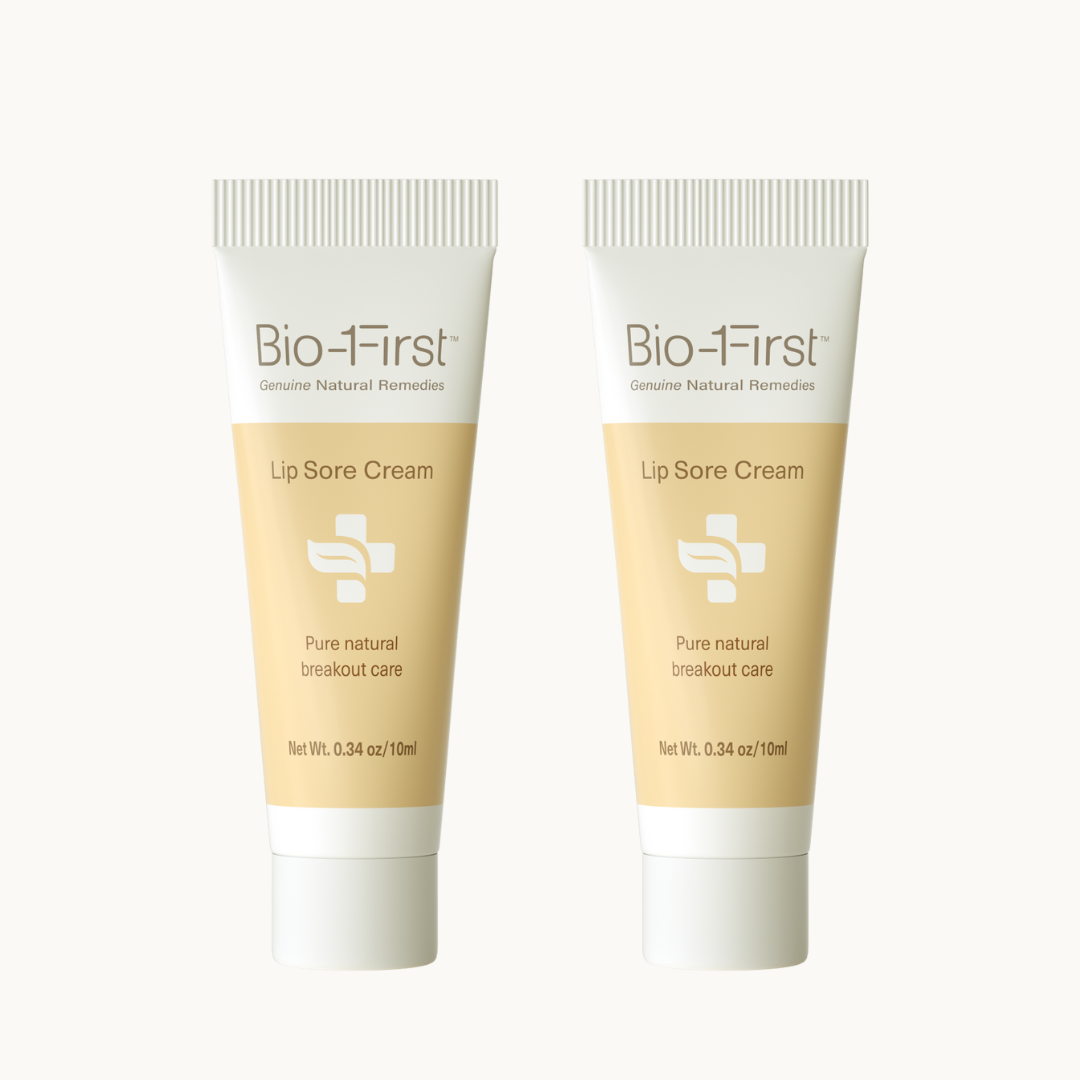 Rapidly care for unsightly lip sore breakouts and get back to living life with our natural, non-toxic, vegan Lip Sore Cream.
🏆 World first topical combination of Manuka Oil, Kanuka Oil, Sandalwood Oil & Jojoba Butter
👉 Helps with lip sores & stress related breakouts
💛 Easy to apply, works fast!!
💛 No antibiotics, petrochemicals, parabens, PEGs, phthalates or synthetics, alcohol-free
✔️ SAME DAY SHIPPING Order by 12pm (AEST)
ADD A 'SELF HEAL' SALVE FOR 5% OFF
Formulated to provide the best antibacterial care for sore lips, our Lip Sore Cream soothes lip breakouts and quickly improve the appearance of the affected area.

🏅2021 Clean & Conscious Awards - BRONZE - LIP BALM CATEGORY
🏅2022 LUXlife Health, Beauty & wellness awards Winner - Most Innovative Non-Toxic Skincare Brand NSW
What's this for?

How will it help me?

Why is it so special?

How do I use it?

Ingredients
For anyone with a lip sore breakout tendency, this is a saviour.
Use me for:
Lip sores

Stress related breakouts

To help rapidly restore unsightly lip areas
Specifically formulated to be antibacterial with potent bioactives. I am not an everyday lip balm.
A potent & safe natural antibacterial alternative for lip sore breakouts
I will:
Help you get back to living life

Act fast

Help soothe lip breakouts, saving you discomfort

Keep your skin free from bugs

Help quickly improve the appearance of the affected area
Natural, non-toxic

No antibiotics, alcohol, petrochemicals, parabens, PEGs, phthalates or synthetics

World first topical combination of Manuka Oil, Kanuka Oil, Sandalwood Oil & Jojoba Butter

Herbal/citrus aroma enhances the effect

Specifically formulated for rapid antibacterial care

Vegan
Rub a small amount into the affected area at the first sign of a breakout - we all know that feeling!

Cream will absorb in, leaving a largely invisible, colourless barrier (unlike white creams)

Reapply frequently, as needed

Trust nature to give your lips a treat
(We always recommend patch testing for sensitivity)
Bio-First® lives by its ethos of Science by Nature. We extensively research each natural biovital ingredient before inclusion in our genuine natural remedies and work hard to ensure a sustainable supply chain where possible. We align with the definition of natural by the leading natural and organic cosmetic certification body in the world – the International Natural and Organic Cosmetics Association. Our ingredients fall into the 3 classifications of Natural Ingredients, Derived Natural Ingredients or Nature-Identical Ingredients.

Nature-identical ingredients are only allowed when strictly necessary to ensure your safety (preservatives) or because extraction methods introduce too many chemicals. The key characteristic is that they can be found in nature.

Here is our full list of ingredients in this product along with their Environmental Working Group (EWG) ratings in brackets (1=lowest risk, 10=highest risk). The ingredient ratings are a hazard score that reflects known and suspected hazards or health impacts linked to the ingredient. EWG is a community 30 million strong, working to protect our environmental and personal health by changing industry standards. If you want learn more about each of our special ingredients, look at our ingredient page.
Jojoba Butter EWG:1

Manuka Oil EWG:1

Aloe Vera EWG:1

Kanuka Oil EWG:1

Sandalwood Oil EWG:1

Zinc Gluconate EWG:2

Lemon Myrtle Oil EWG:1

Bergamot Oil EWG:1

Menthol EWG:1
For lip sores, Stress related breakouts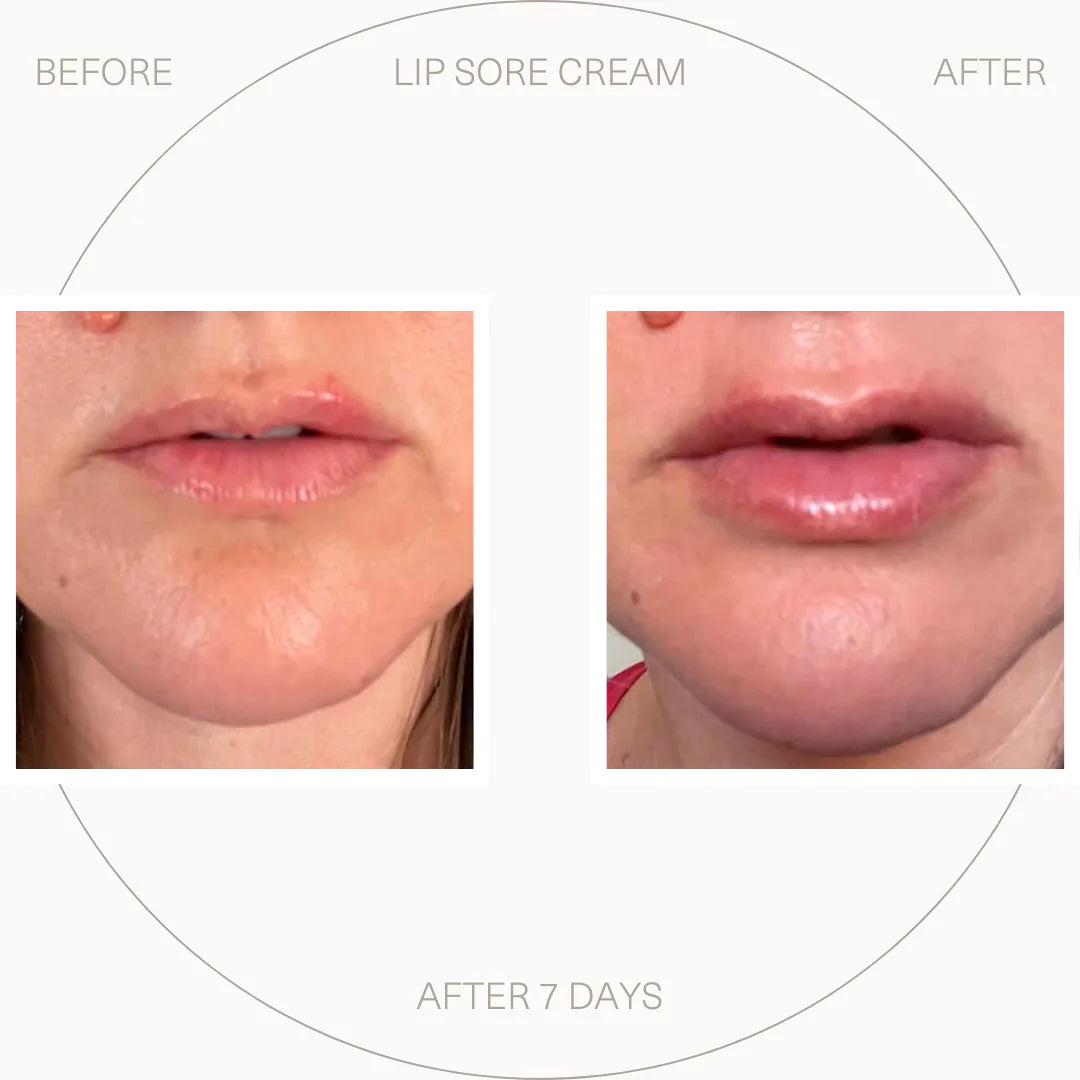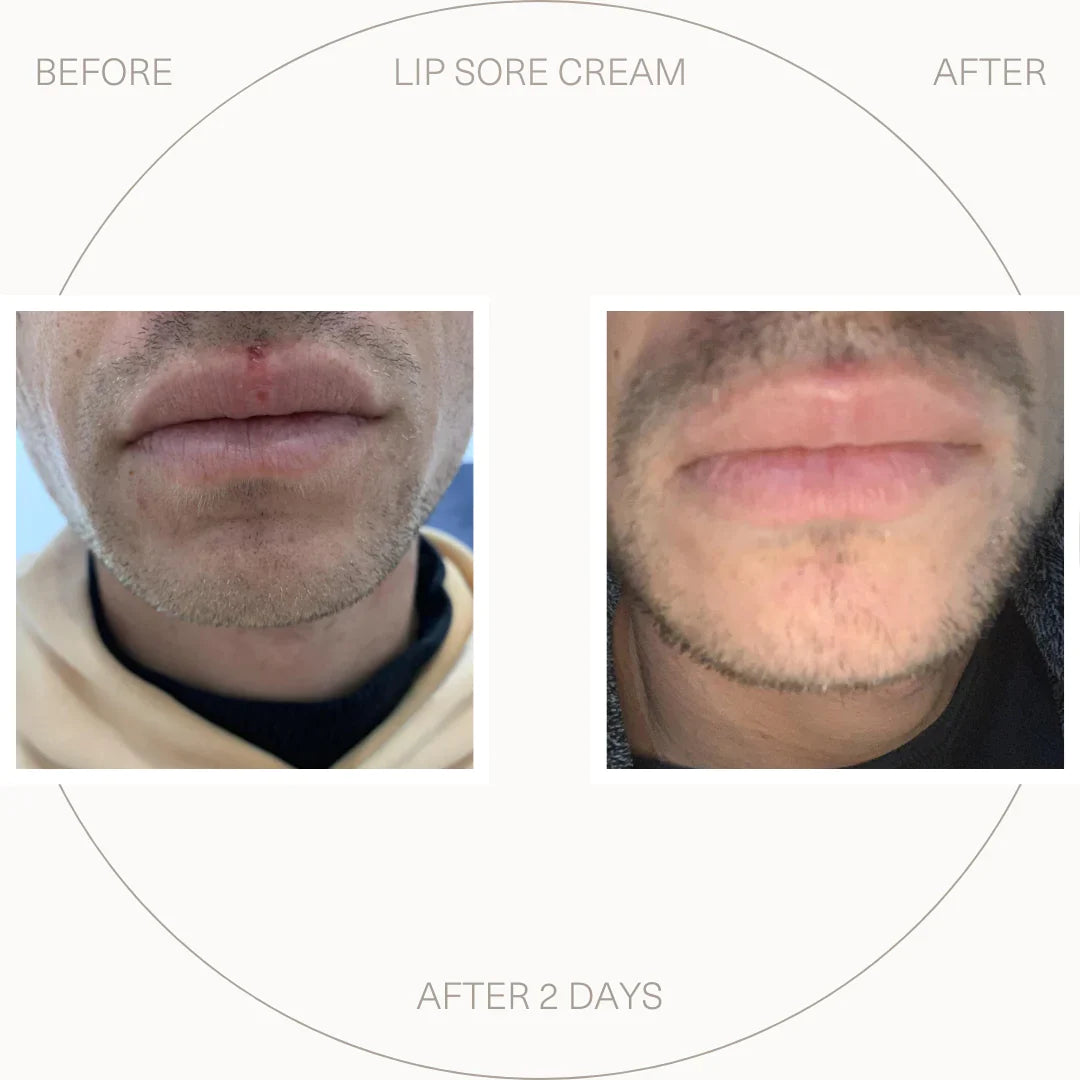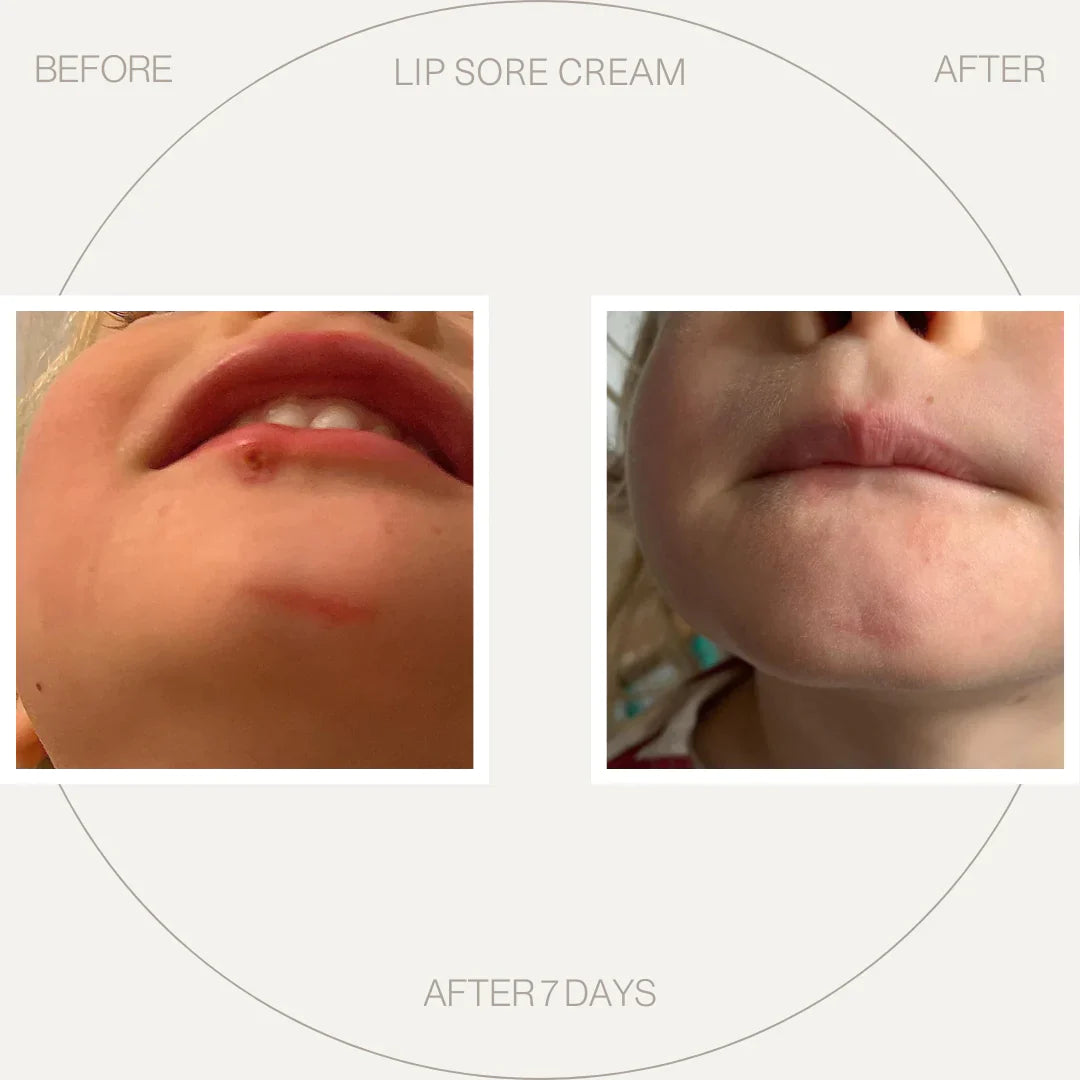 Great product
My husband gets sore lips and cracked corners from bike riding. This has the only lip product that has helped.
Amazing
Amazing results, fast acting
Great natural product for chapped lips!
So Fast
I used on a lip sore. And wow, such a fast response and it was back to normal much faster. Thank you!
Thank you!
tried your ointment for sore lips as an experiment to combat extremely dry and flaking lips.
No other lip balm had any effect, but after three weeks of daily application, the appearance cleared up, and I only have to
apply it intermittently to keep the effect.
It resides beside my bed now to remind me to use it when I've been out in the wind or sun.
Thank you!
Dr Jude's Tip: Get lasting, faster results by combining your natural remedies to tackle health issues and support your overall immune health too.
WORLD-FIRST FORMULATIONS TO SOLVE YOUR SKIN ISSUES & ENHANCE YOUR IMMUNE SUPPORT
GENUINE
● Created by our family for yours
● We do the research so you don't have to
● Multi award-winning
● Fully GMP certified & regulated manufacturing
● Australian Made
NATURAL
● Free from all nasties
● Australian Certified Toxic Free®
● Pure Non-Synthetic Formulations
● Complete transparency on ingredient quality
● Safe for the whole family
REMEDIES
● World-first formulations
● Strong evidence-base
● Naturally medicinal
● Superior Self-Care
● Proven ancient ingredients validated by modern science